Evil Queen and the flying monkey reads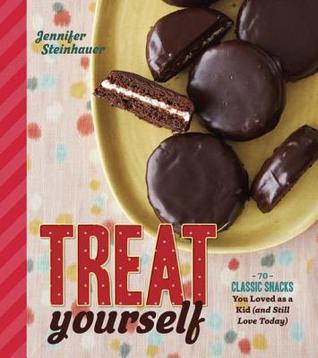 I like the "how to" books on our favorite childhood foods. They make me have fond memories of the foods I ate up when I was a chubby little kidlet.
I'm one of those moms now though that looks through the ingredient label with a fine tooth comb…so I like the idea of this book.
There are several of the recipes that I'm dying to try. First up is going to be these Lemon Coolers.

Then If my pants aren't tight enough I'll throw in some of these Twix bars.

There are several of the recipes in this book that I think are way out of my league of laziness though..thus the 3 stars.
And then this:

Homemade cheetos..they look like little orange dog turds..I think I'll pass and let the kids have the real chemically orange ones. Just cause mom is not going there.
I received a copy of…
View original post 13 more words